Celebrating Word Water Day!
Today, March 22, 2017, is World Water Day. This is a special day around the world where many organizations shine the spotlight on various issues, concerns and achievements concerning fresh water consumption.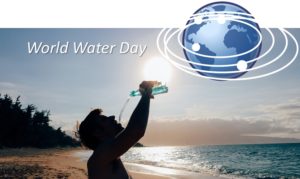 Most of us here in Calgary take safe drinking water granted but it's not so in many places in the world. Even though, we have an abundance of fresh water here in Canada we should be treating this respectfully and with care.
"The Sustainable Development Goals, launched in 2015, include a target to ensure everyone has access to safe water by 2030, making water a key issue in the fight to eradicate extreme poverty." (quote from http://www.worldwaterday.org)
Let's do whatever we can to make this happen and achieve this goal. It starts with awareness.
If you want to know more about World Water Day please visit their website.